From: Inverarnan to Crianlarich
Distance: 8m / 12.8km
Cumulated distance: 925m / 1489km
Percentage completed: 78.2
<iframe src="https://www.google.com/maps/d/embed?mid=1hckrse7-Ss7saLAteUGaWGlP5JM" width="372" height="800"></iframe>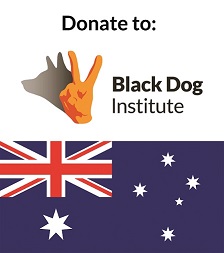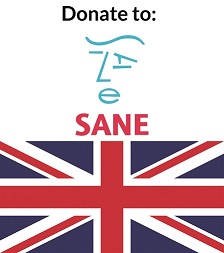 Loch Lomond is the largest freshwater lake in the UK. I can now vouch for that personally and with great conviction. Yesterday was a very, very solid day which felt at times as if it would never end. Having said that, it was also one of the most beautiful days of the entire journey. Bluebells graced us just about every step of the way with their heavenly woodland perfume and the cuckoo was a constant companion. There were waterfalls around every corner and expansive views across Loch Lomond for much of the day.
Many hikers walk the 18.5 miles from Rowardennan to Crianlarich in one day. However, I'd read that despite it looking like a beguiling lakeside stroll on the map, it's rather more demanding, especially after rain. Much of the path is it through forest, where roots seem intent on tripping hikers and mud keen to engulf. And so, taking the advice we decided to chop the suggested day in two, stopping at Inverarnan for the night, before continuing on to Crianlarich the following day.
Not too long after leaving the youth hostel we were given a choice of low and high roads on the West Highland Way. For the promise of views we took the high road, past Creag Goghlan-gaoithe, Ruadh Bruach and Creag an Tairbh. Truly. It was well worth the climb and the going was fairly easy, through pine forest.
There was another reason for shortening yesterday's walk. As I've said, my sister and I both love wild birds and she knows a lot about them. Close to Inversnaid Hotel, which marked the mid-way mark, there is an RSPB nature trail set in protected woodland. Black grouse, pied flycatcher, redstart, twite, wood warbler, red kite and osprey are frequently spotted there. We were keen to see as many as we could and to spot the rare feral goats which populate the hillside.
One of the things you come to dream of when doing a long distance walk, is an idyllic little cafe suddenly appearing as you turn a bend in the path. Yesterday, my dreams came true with Cherry Tree Cafe. It really was just a tiny cabin but it sold home-made cakes and tea, was not marked on the map and did indeed sit beneath a flowering cherry in full blossom. It was completely dreamy!
There were a couple of miles more walking before we came to the halfway mark. We thought we were cruising, arriving at Inversnaid in time for an early lunch, which left us with several hours to walk the remaining eight miles in the afternoon.
The Inversnaid Hotel sits rather splendidly on the shore of Loch Lomond. It was once a hunting lodge for the Duke of Montrose and is steeped in local history, involving clan warfare, Jacobite Rebellions and Highland Clearances. The most famous local was undoubtedly Rob Roy MacGregor, the chap Liam Neeson played in the film of that name. He's thought of as a folk hero, much in the same way that Robin Hood and Ned Kelly are. But quite frankly, I remain to be convinced. It's certainly true that he was an expert buyer, seller and drover of cattle in his early years and that he extended these skills to becoming a successful riever of Highland cattle. For centuries the 'Wild MacGregors' were the plague of this part of Scotland and Robert MacGregor was the most infamous of the entire clan, known because of his mop of curly, red hair as Rob Roy.
The Wild MacGregors were essentially extortionists .. stealing cattle and then extracting money from people in exchange for offering them protection from thieves. Our man developed a flourishing protection racket, relieving farmers of 5% of their annual rent to 'keep their cattle safe'. Those who didn't pay up lived to regret it. Rob Roy stripped them of all they possessed. Not a man to mess with and really more Kray than Hood to my mind.
Admittedly, he fell foul of the system himself and was forced out of his own home into a nearby cave to live … but I still find it exceedingly difficult to see why he's so revered. I suspect the blame lies squarely at the feet of Sir Walter Scott, the Victorian novelist, who portrayed Rob Roy as a 'dashing and chivalrous outlaw'. The book was lapped up by the public, with a record 10,000 copies selling in the first two weeks and Scott being favourably compared to Shakespeare. It's not dissimilar to the Ned Kelly story.
It's also believed the cave was used as a shelter by Robert the Bruce, after his defeat at the battle of Dail Righ in 1306. Legend has it that the Loch Lomond goats, a long established local breed, laid down in front of the cave and gave him protection as he was hiding in the cave from the English troops.
If our morning had been cruisey, the afternoon was anything but. Over lunch we'd heard other walkers talking about the 'most difficult stretch of the West Highland Way coming up'. I'll admit I was a little sniffy about that .. after all I was a veteran of The Pennine Way and the South West Coast Path. But pride, as they say, always comes before a fall. The eight miles after lunch were about as slow going as you could possibly imagine, with boulders to scramble over, just about every inch of the way. We didn't arrive at our accommodation until 7.15 .. another very long day, which Helks' knee and my left foot did not appreciate.
It became important to make short but frequent water stops and to look out at the vista to our left. When you're tired and weary, with aching limbs it's so easy to lose sight of why you're putting yourself through the pain. I've learned along the way that it's better to add fifteen minutes on to the day's journey time and have these wee stops, simply so that you can maintain perspective.
We were sorely tempted to call it a day and bed down in the Doune Byer Bothy but it had already been commandeered by a group of friendly Germans, who we'd criss-crossed paths with all day. They'd got there in the nick of time with their towels.
An hour after we'd spotted the legendary Drovers Inn across the river, we staggered through its door. The sign of the abandoned pub across the road still managed to raise a smile ..
But then our own Drovers Inn had way more to offer in the way of character .. and guests. But more about that tomorrow!
PS .. I had a lovely email yesterday from the owners of Millie, the black lab we'd recently seen on the beach. Just like my own Chuckles, Millie has been a great comfort to a family member during black dog days . Here she is again.
Black Dog Tails
Ralf works at the Royal Melbourne Children's Hospital. He's a gentle giant schnauzer who has helped the teeniest of children undergoing chemo.