From: Inverarnan to Crianlarich
Distance: 8m / 12.8km
Cumulated distance: 939m / 1511km
Percentage completed: 79.4
<iframe src="https://www.google.com/maps/d/embed?mid=1NBZAXg_H7QFpHbHWOewz75vmits" width="372" height="800"></iframe>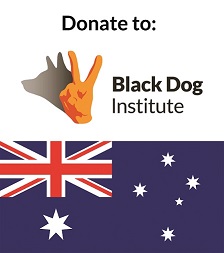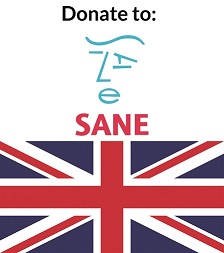 Last night we slept as deeply as drovers. Quite surprising, given how haunted the place is reckoned to be. We had the night at The Drovers Inn, Inverarnan which is one of the most festive, characterful pubs I've ever been to. Remember the outside? 
Well, this was what awaited inside ..
Three good mates of mine stayed at the pub many years ago and were put up in the Bridal Suite. No doubt there's a good story there. Helks and I slept next to the Bridal Suite in the Gun Room last night .. accommodation for gunshot marriage couples, quite possibly.  
Today was one of the shortest days of the entire walk, which was exceptionally welcome. A lie-in, with the ghosts, was just what the doctor ordered. We'd waved goodbye to the bonny banks of Loch Lomond the previous afternoon and were now on our way to Crianlarich, which happens to be Munro central .. more on that later.
Having such a short walk meant there was plenty of time to ponder and really enjoy our surroundings. My friend Birgit joined us for the day. She's a professional photographer and so we had a casual photo workshop with her .. watching how she composed her pictures and used the settings on her camera. That was after we'd visited the campsite shop where the elastoplast company Compeed seemed to take up half the shelves with their products. You could only imagine the blisters on the feet of the campers and have extreme sympathy.
To see more of her fabulously varied work take a look at her on Instagram .. birgitneiser.
There was a lot of water today .. streams, burns, rivers and waterfalls. It was very pretty and made for a fabulous sound-track to the day when the cuckoo wasn't calling.
And as we drew close to Crianlarich I need to return to the subject of Munros. They're Scottish mountains which are higher than 914.4 metres. There are 283 of them in Scotland and 16 of them are within walking distance of Crianlarich. Apparently this makes it an ideal base for 'Munro Bagging'. Our hotel offered a rewarding pint of beer for anyone presenting a selfie at the top of any of them. Neither my sister nor I drink beer.
It won't surprise you to learn that it was a Mr Munro who created the list of Munros. Actually it was Sir Hugh Munro. His list of 283 caused quite a stir at the time, as it was previously thought there were only 30 of the them. Sadly, Sir Hugh didn't manage to climb them all and it was Reverend Robertson who bagged the title in 1901. Since then there have been many, many 'compleaters'.
With a name like Crianlarich and being the springboard for a clutch of Munros, I had imagined the village to be poetically pretty. It was not. When I read the guidebook later it said, 'Crianlarich is no beauty spot. Cars and lorries thunder through the heart of the pebble-dashed village'. We stayed at the Ben More Lodge in one of their Swiss Family Robinson wooden chalets, although my sister thought it was more like sleeping in a sauna. The none too socially gifted receptionist walked us over to the room and in her broad Brummie accent said, 'It's a bit basic', without coming in to introduce us to the facilities. Mind you, it would have been difficult to fit three people into the room. And the facilities were limited to a kettle and a couple of teaspoons. 
Dinner was just as average with stiff salmon and grey chicken. However, all was redeemed by the tot of Speyburn .. with its aroma of lemon and vanilla. I'm getting a taste for this Scottish treasure.
Black Dog Tails
Zeus, or Detective Zeus as he's known in the Force, works in narcotics detection in USA. Since starting work in June 2012, Zeus and his partner have located approximately: 912 grams of methamphetamine, 2300 grams of marijuana, 210 grams of heroin, 200 MDMA Pills (Ecstasy) and 150 grams of cocaine. Go Zeus!