From: Kinlochleven to Fort William
Distance: 14m / 22.5km
Cumulated distance: 985m / 1585km
Percentage completed: 83.2
<iframe src="https://www.google.com/maps/d/embed?mid=1g4Cow9CAdQK8s1O8EdYcW6mISRQ" width="372" height="800"></iframe>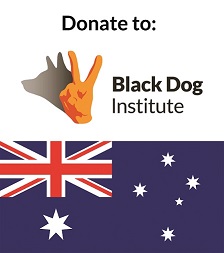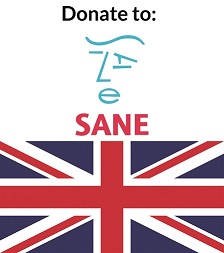 It was a wrench to leave Allt-na Leven. The breakfast was every bit as good as the accommodation and we set off with tummies full of fabulous fruit and delicious locally-smoked haddock and spinach fishcakes.
Today was our last day on the West Highland Way. We started by crossing the bridge over the River Leven, which sparkled in the early morning sun and then strolled on through the village. There was a lot to put a smile on our faces ..
And then we started the steep climb out of the village up a rugged wooded slope. There were bluebells to entertain the nose and the call of the cuckoo to delight the ears! Once again we joined General Wade's military road, which levelled out a little and let us recover our breath enough to be thrilled by the flanking of the lofty Mamores.
Once at the top the Way followed a beautiful broad valley west for almost five miles. The scenery was fantastic. There was no need to consult the map as the trail was very easy to see, winding away into the distance. It did occur to us that the marching armies who have used the roads over the years must have had feet made of sterner stuff than ours. The surface is crucifyingly difficult to walk across, with stones the size of bricks. It had us both trying to walk on the edge but that really didn't help too much. I was reminded of a phrase my son uses when he thinks anyone's making a fuss and whinging unnecessarily .. 'Suck it up, Buttercup'. Harsh but fair.
We caught glimpses of Loch Leven down to our left. The water looked very inviting on such a hot day, so we decided to find our own little pool to take a break beside, where we could also ice our wee injuries.
Besides the pathway we came across a couple of tumble-down cottages. They must have been very basic, with just two rooms and a dunny on the outside. They looked picturesque in the sunshine but you can only imagine how the barren isolation must have felt on the other 364 days of the year.
The turn north towards Fort William plunged us into pine forest, where we remained shrouded by trees for several miles. When we did emerge the sight of Ben Nevis, Britain's highest mountain, greeted us. Even though it's May and fast approaching June, snow still clung to the mountain.
From my reading I know that many people who walk the Way, spend their last day climbing Ben Nevis. A brilliant way to finish. But me? The only thing I knew I'd be climbing was the Wooden Hill to Bedfordshire. It was a long hot day. Something you don't fully realise is just how debilitating and slowing the heat can be while you're walking. It's crucial to drink gallons of water. We were both exhausted by the time we reached our hotel.
If there's been anything that's been disappointing about this journey it's been how tired I still get each day. I naively thought when I was planning the trip last year, that by now I'd be able to carry on and even contemplate walking through the night. Hence why I've got longer and longer days coming up. It's true that my recovery time is significantly improved and that I can forge uphill pretty fast now but I'm still tired at the end of the day. Some of that is due to the weather .. I'm useless in the heat. But I guess the larger part is due to the inflamed and swollen Achilles Tendon which is giving me grief for most of the day and now in the evenings too. I'm doing all that I can to alleviate the discomfort .. icing, anti-inflammatories, stretching and massaging .. but I'm now reconciled to the fact that it will be with me until John o'Groats. Looking back I think it was a large reason for feeling flat a week or so ago. It's made me realise just how lucky I'd been for the earlier months .. a single pesky blister and a cold are not a lot to complain about. The rest days help but I guess I've just got to take my son's advice and suck it up. There's a perverse bit of me that also thinks, well, I wanted an adventure didn't I .. I wanted to have to dig in. Well here's the opportunity!
Enough introspection! Fort William is widely considered to be the 'Outdoor Capital of UK'. There's not much you can't do in the way of outdoor activities, from leisurely fishing and walking to adrenalin charging mountain biking and muscle challenging Munro bagging. Perhaps the most sedentary activity of the lot is a ride on The Jacobite, the steam train used to take Harry to Hogwarts. I should LOVED to have taken this but I just don't think time will allow on this trip.
The little town of Fort William is compact and filled to the gunnels with outdoor gear shops. Heaven. Everywhere, Ben Nevis overlooks the town. We're staying at the pretty Lime Tree Hotel on Loch Linnhe, which opportunely has an art gallery attached. Opportunely, because my sister and I are both artists and tomorrow we'll be joined by a lovely friend from Sydney, who also happens to be an artist. I'm very excited as well that the hotel's website has an entire page devoted to Coire, their Ambassadog! Apparently she won't leave your side till she gets a pat and a cuddle. SO my sort of dog!
The Lime Tree is actually one of the town's oldest buildings and was designed in 1850 as a manse for the Church of Scotland. It was home to the Church Minister and his family but was also used as a meeting place and often gave shelter to the destitute. When the last minister left the manse in 1994 he said, 'There have been so many good times in this building. I think the walls will be full of prayers.' Since then, the current owners, David Wilson and Charlotte Wright, have renovated the manse and also built a separate gallery which shows David's work as well as hosting touring shows. The restaurant is also award-winning. The Good Food Guide says of it, 'We had angels dancing on our tastebuds'. What a fun place for a rest day.
Black Dog Tails
Lola works in Calais with her handler to detect any terrorist activity and illegal immigrants.