From: Alness to Tain
Distance: 12m / 19.3km
Cumulated distance: 1096m / 1764km
Percentage completed: 92.6
<iframe src="https://www.google.com/maps/d/embed?mid=1zmDBmm-VAZh6Sy-WZo-fmbPnay8" width="372" height="800"></iframe>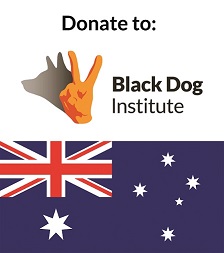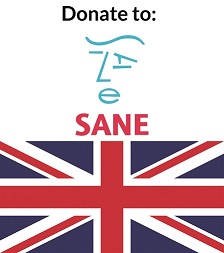 Gus and I had our sights on Dalmore Distillery this morning. The Dalmore 1968 was the star turn in the opening scene of the epic film 'Kingsman', with Colin Firth, Samuel L Jackson and his scissor-legged assistant. Devotees of the movie will remember that not a drop was spilt.  But the late opening of the distillery meant we had to give it a miss. We thought we'd grab a dram in the evening when we reached Tain and then make up for it with a visit to Glenmorangie the following day. Globalisation has extended its wily fingers here with Dalmore being owned by the Philippines company Emperador Inc. It's difficult to imagine two countries more unalike and yet bound by love of a wee whisky.
Alli and David at Tullochard Guest House were most generous in giving the cost of our stay to SANE. It made for a great start to the day, together with being joined by Kay and Jebs, friends from Kent. They were flush with the success of a great fishing trip up in Helmsdale, catching salmon as long as your arm. And they had the video to prove it! The temperature must have dropped ten degrees since yesterday and instead of stripping off clothes we found ourselves putting layers on. After the last couple of weeks it was quite a change .. and for me, quite a relief.
Today gave us the opportunity to walk on the John o'Groats Trail proper and leave both the A9 trunk road and the A1 cycling route behind. Technically, we'd been following it along the A1 but we were keen to find the sections which would take us through forest and across the pleasant countryside of Easter Ross. I had to smile as we walked through Lamington Wood and wondered if this is where the iconic Aussie cake lamingtons hail from.  'The chocolate lamington is as Australian as meat pies, kangaroos and Holden cars, ranking alongside the other true Australian icons of the peach melba and Vegemite'. It's a brick of a cake consisting of sponge, dipped in chocolate and liberally sprinkled with fine desiccated coconut. Not one of my favourites but pretty ubiquitous.
Not far from our route, to the right, is the pretty, candy pink Balnagown Castle. It was once the ancestral seat of the Clan Ross but was bought by Mohamed Al Fayed in 1972. According to Travel Scotland, 'It has been much restored and is now a snazzy private residence for the Al Fayed family'. Love that word, snazzy .. somehow manages to imply just the tiniest hint of a sneer.
The Highlands of Scotland tourist board awarded Al Fayed 'Freedom of the Highlands' for his 'outstanding contribution and commitment to the highlands'. I doubt he feels that wandering at will across the mountains is fair reward for spending £20 million on the estate. As an Egyptian with links to Scotland, he was intrigued enough to fund a 2008 reprint of a 15th century chronicle. The 'Scotichronicon' describes how Scota, a sister of the Egyptian Pharaoh Tutankhamun, fled her family and landed in Scotland, bringing with her the Stone of Scone. According to the chronicle, Scotland was later named in her honour. The tale is disputed by modern historians but that didn't deter Al Fayed from later declaring that, 'The Scots are originally Egyptians and that's the truth.'
In 2009, Al-Fayed revealed that he was a supporter of Scottish Independence from the UK, announcing to the Scots that, 'It's time for you to waken up and detach yourselves from the English and their terrible politicians…whatever help is needed for Scotland to regain its independence, I will provide it… and when you Scots regain your freedom, I am ready to be your president.' Really? Wonder if he tweets.
The countryside trail was lush and the path through the woods, gloriously soft underfoot. It was wonderfully quiet, away from the roads with lots of rural treats to distract.
At times the trail was difficult to find as I suspect it has few walkers at this infant stage in its formation. To be fair it's still be created by volunteers and the footfall is yet to help in establishing the paths. At times we had to resort to both GPS and OS paper maps to help us find the trail.
Just before stopping for a picnic lunch, the kindness of strangers showed its sweet face for the umpteenth time on this journey. With there being no handy streams to give my foot a quick ice-bath, we knocked on the door of a welcoming looking home. Not only was I given ice and a tea-towel to wrap it in but we were also ushered to garden seats and a table where we could have the sandwiches and cake that Kay and Jebs had generously brought along. People are so very kind.
Our bed for the night was in Tain. As the Tain Community website puts it, the small but bustling town lies between the heather and the sea. The area is known for its mussels and salmon. With such plentiful fish around there is inevitably a rich and thriving bird-life .. ospreys and oystercatchers are around at the moment. Across the water on the tiny Handa Island there are apparently puffins, guillemots and razorbills in their nesting colonies. In the winter the firth gets visited by whooper swans, greylag geese, velvet scoters, long tailed ducks and widgeons. The surrounding woodlands contain tree pipits, redstarts and wood warblers and it seems I have just missed the birdsong of lapwings, grey partridges and skylarks. Just reading the names makes me feel as if I'm reciting poetry, the names are so beautiful. I could so easily take up twitching just to enjoy having the names on my lips.
And back to lamingtons. Once more connected with Mr Google I discovered that they were created by accident by a maid-servant to Lord Lamington, the thoroughly-British eighth Governor of Queensland, Australia. The maid-servant was working at Government House in Brisbane when she accidentally dropped the Governor's favourite sponge cake into some melted chocolate. Lord Lamington was pretty frugal and suggested that it be dipped in coconut to cover the chocolate to avoid getting messy fingers. 'He devoured the new concoction with great delight and the maid-servant's error was proclaimed a magnificent success by all! Despite serving in Queensland for five years, it is the lamington that will be, forever, his legacy.'
Black Dog Tails
Raya, the Lab cross Norwegian elkhound cross, saved her owner Brent Cole, left, and his mother from a bear that charged them while they were out hunting. How brave was that!